October 25, 2021
Recommended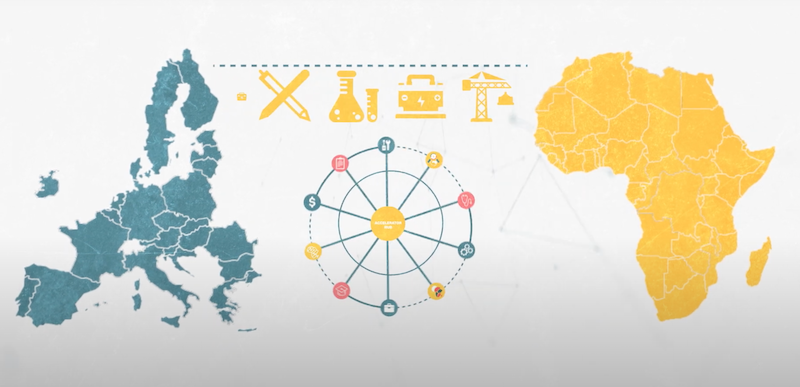 Blog Post
An Accelerator Hub to Foster Investments in Africa
September 09, 2021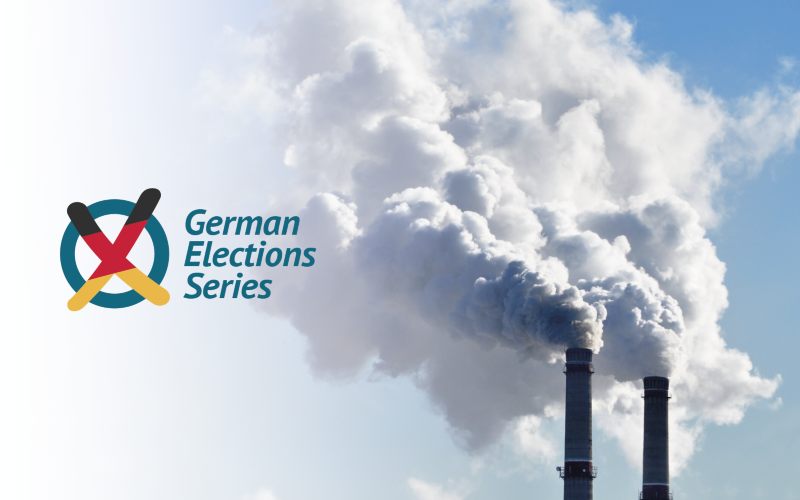 Blog Post
Five Areas for COP and G7 Climate and Development Leadership
September 21, 2021
This article was originally posted by the The Georgetown Journal of International Affairs (GJIA)
This piece argues that global development leadership is faltering, yet remains necessary for advancing an equitable recovery from the COVID-19 pandemic, tackling global challenges, and driving progress towards the sustainable development agenda. We suggest that as traditional forums for leadership fail to make progress, informal groups provide an opportunity to advance common interests.
As developing countries continue to deal with the pandemic without equitable access to vaccines, mounting international debt, and worsening challenges stemming from climate change, it is clear that meaningful leadership for development—including through informal channels—is required. However, ahead of the G20 and COP26, the question facing the international community is: who will step up to drive an equitable recovery and provide leadership on global development, as traditional champions—such as the UK—step back?
When leaders of the world's largest economies meet at the G20 in Rome this month, it will be against a backdrop of a world still reeling from the COVID-19 pandemic and fumbling over a vision of a global recovery that would "build back better." By now, it is well-known that leaders largely fell short of expectations at this year's G7 meeting held in the UK in June. That summit failed to make meaningful progress towards a plan for recovery from the dual economic and health shocks that are predicted to have increased the number of people living in extreme poverty by 97 million. Beyond the obvious shortfalls, this year's G7 made it clear that the group has pulled back from its prior standing as a venue for ambitious financial and political leadership on global development, and that the UK has given up its informal role as champion of the development agenda on the global stage.
The UK, which has historically led the creation and leadership of strong informal coalitions, has stepped back, relinquishing its comparative advantage and long-standing reputation as a "force for good" on the international stage. Substantive cuts to the UK's Official Development Assistance (ODA) budget during the COVID-19 crisis have undoubtedly damaged its reputation as a reliable partner for global development. Many have already pointed out that the cuts have hurt the UK's "soft power" and its vision of a "Global Britain," suggesting a decline in the UK's global influence and its willingness to act as a champion for global development.
The stagnating ambition of leadership for global development
It is not new to say that leadership for global development has taken a hit since the 2008 financial crisis, particularly amongst traditional cooperation providers. The years that followed were marked by recession, populism, and shifting public attitudes that increasingly prioritized the domestic over the global. While the recession had only a temporary impact on development aid, declining slightly in 2011 and 2012 before rebounding and then largely remaining stagnant throughout the decade, the longer-lasting change has been to the narratives of cooperation, which slowly shifted to (re)frame development policy as a venture for advancing domestic interests.
These shifting narratives permeated international venues for leadership on development. Commitments made as part of the G7/8 for instance, transformed from bold action for debt suspension and relief during the late-1990s to focus on basic needs and poverty reduction in the 2000s (the Global Fund was endorsed at the G8 in Genoa, education for all was a mainstay of summits throughout the decade, while the 2005 summit in Gleneagles pledged debt cancellation alongside a $50 billion increase in aid). Then in the 2010s, a series of summits discussed development but broadly lacked the ambitious commitments of the prior decades. The latest showing in Cornwall did little to change the image of a group with a diminished focus on global leadership.
Even now, at a time of crisis when COVID-19 has reversed progress towards the Sustainable Development Goals (SDGs), there have been few meaningful calls for the type of broad-based and transformative action needed to keep the world safe. While some providers scaled up development resources in the immediate crisis period, it is clear that more will be needed to provide vaccines for all, address rising debt, and keep track with the SDGs (latest estimates suggest a financing gap of $1.7 trillion). With public budgets under strain worldwide, it is difficult to identify not only where the money to address mounting development challenges will come from, but also who might be willing to champion the global good while managing the crisis at home.
Why do we need leadership for development?
Momentum towards the type of commitment and action which are needed to make true progress requires leadership; development has rarely reached the international agenda without it. Much of the past framing of the development agenda in the international sphere has been driven by the "initiative and energy of leaders, governments and civil society actors," typically from traditional provider countries that drove engagement, attention, and action towards the agenda.
Strong leadership for global development increases the probability of meaningful action. It is not new to suggest that leadership drives outcomes—in fact, some have argued that leadership can be understood in terms of three key outcomes: direction or agreement on key goals; alignment and coordination of actions to achieve key goals; and commitment to pursue shared goals. Leadership then, is about creating a space and impetus for shared action.
In the current context, the question is who might be willing to take the lead and through which channels. The formal groupings and actors that have traditionally risen above the parapet for development seem broadly unwilling, or unable, to act despite deepening global challenges. While the upcoming G20 and COP26 present opportunities for leaders to make progress towards shared challenges and equitable recovery a priority, they require a convergence of views and a level of ambition that appear hard to reach in these conventional settings.
Development leadership through informal groups of like-minded countries
Given the magnitude of the challenges facing the international community, the answers are unlikely to be found in a single political actor or country working alone, but rather through collective action. In the current political climate, informal and flexible groups of like-minded countries can complement multilateral fora to trigger consensus and shift positions in international development.
Informal groups of development providers advancing common interests could represent part of the solution: enabling sharing of best practices and improving coordination in the field; helping countries influence international policy processes by providing a space for information-sharing on policy positions; and building consensus on key policy matters and driving change. Groups of this kind constitute a major opportunity for policy influence by focusing global efforts and energies towards a common plan for action.
The Utstein Group was a notable example of such a group, because it was instrumental in driving progressive development strategies amongst its members and influencing the global agenda. Formed in 1999, the group focused attention on poverty and inequality in developing countries and challenged the norms of the development establishment at the time. The group demonstrated how common goals could be achieved by informal, practical cooperation.
Of course, the political landscape has shifted dramatically since then. Many European development providers operate within fragile, often minority-led governments, where development is undermined by domestic concerns. Most stand-alone development ministries have been merged into ministries of foreign affairs, demoting the political power of development. While informal groups still exist today, they tend to have less ambition and be more focused on technical matters. The Utstein Group itself has narrowed its focus to reform of the United Nations and has evolved from consensus building and political influence to information sharing.
That said, there is a clear return on investment for mobilizing multilateral and plurilateral partnerships and convening new groups aligned on development goals. One such grouping is the Center for Global Development's Development Leaders Conference. An annual gathering of heads of development agencies and multilateral development banks, the Conference provides an independent and safe space for critical learning based on practical experience and underpinned by robust evidence and new ideas. It serves as a unique opportunity for leaders to come together to discuss shared dilemmas and challenges in development, how to navigate together in increasingly stormy and unpredictable waters, and how to shape collaboration to make change happen.
There is no shortage of immediate priorities for global action that could garner political traction and forge the basis for high-level informal coalitions, or as Gordon Brown puts it, "coalitions of the responsible." Informal coalitions have the advantage of building bridges between national and international priorities without the administrative burden of multilateral organizations. In a troubled global environment, they can contribute to filling the gap in development leadership through their dual roles as platforms for information sharing and policy influence. Outside of the formal institutional frameworks and operating on a purely intergovernmental, often ad hoc basis, they serve as a relatively uncomplicated way of making progress and demanding political clout.
We need leadership to drive change—the G20 and COP26 are opportunities for action
After a year and a half of pledges to "build back better" and foster an "equitable recovery," progress has been limited. As the so-called "year of British leadership" winds to a close, the upcoming G20 and COP26 forums present the next opportunities for leadership – from the UK and others. The G20 may be a particularly important venue for leadership for development, due to both its relative inclusivity and trajectory of action – last year's meeting, for instance, extended debt relief for the poorest in the wake of COVID-19. Informal channels and meetings of like-minded leaders could also fill the leadership void and support development outcomes. Development might, for instance, be a fruitful area for partnership with European countries as the UK's new Foreign Secretary, Liz Truss, plans diplomatic visits to their capitals to "reset relations." Informal groupings also represent an opportunity for new flexible partnerships with a broader group of development actors to ensure that leadership for development is representative and inclusive.
While leadership for global development is certainly not a panacea for action and results, progress is far less likely without it. As we face an uncertain future, dire climate predictions, continued vaccine inequality and the mid-way point for achieving the SDGs, renewed leadership for global development, including through informal partnerships, will be crucial for making meaningful progress. We'll be watching to see who—if anyone—is ready to stand up.
The authors would like to thank Beata Cichocka for her research support, and Anita Käppeli and Ian Mitchell for their helpful comments.
Disclaimer
CGD blog posts reflect the views of the authors, drawing on prior research and experience in their areas of expertise. CGD is a nonpartisan, independent organization and does not take institutional positions.