Congratulations to Fred Bergsten and the Peterson Institute for International Economics
October 27, 2006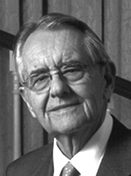 Congratulations to our friends and colleagues at the newly re-named Peter G. Peterson Institute for International Economics, which celebrated its 25th anniversary this week at a gala in New York City. The celebration brought together a Who's Who of the world's global glitterati (of international economics, that is). The highlight of the evening, held in the Allen Room, one of the swank new jazz venues at Lincoln Center, in the Time Warner Center on Columbus Circle, was a panel discussion about the next 25 years of globalization that included former Federal Reserve Board Chairman Alan Greenspan, former Secretary of the Treasury Robert Rubin, the Governor of the European Central Bank Jean-Claude Trichet and Heizo Takenaka, who until recently was the Japanese Minister for Privatization of the Postal Services, Minister for Economic and Fiscal Policy, and Minister for Financial Services. The panel was moderated by NBC Chief Foreign Policy Correspondent Andrea Mitchell. (It was the first time that Greenspan and Mitchell, who are married, had participated in a public panel together.)
Mostly members of the panel worried that the next 25 years cannot possibly be as good as the last. Rubin warned of a U.S. backlash against trade liberalization, noting that an unprecedented 55 percent of Americans recently polled believe their children will be worse off than they are. He worried about a U.S. political divide between two camps who should be working together: supporters of trade liberalization and globalization, on the one hand, and supporters of a healthy and complementary domestic agenda (fiscal discipline, broad-based distribution of the benefits of growth, support for job adjustment and transition programs), on the other. Greenspan suggested that some of the benefits of increasing global integration (such as the effect of low wages in China and India helping to hold down global interest rates and inflation) might be nearing their limits. Good times (for bankers and investors, who benefit from low risk premiums) have a certain "impermanence" (Greenspan speak!), he said. (Meanwhile, as Rubin noted, it's not good times even now for the median wage earner.)
Fred Bergsten, the director of the Institute, announced the successful completion of a $50 million capital campaign, and the renaming of the IIE in honor of Pete Peterson (pictured above), the Institute's founding and current board chairman. Pete's acknowledgement of this honor must have set a record for brevity: he spoke for barely a minute, ending the gala exactly on schedule. In a broadcast e-mail yesterday, the Institute called itself simply the Peterson Institute, a name that I expect to take hold rapidly.
Earlier that evening Pete announced that the Institute's beautiful conference hall, which also serves as a venue for many CGD events, is being re-named in honor of Fred, who is a co-founder and board member of the Center for Global Development. (For the full story on the Institute's anniversary, see their press release [pdf] )
The tribute to Fred is fitting and well earned. Under his leadership, the Institute's emphasis on shaping the policy discussion in Washington and beyond, and influencing the outcome with a solid mix of good research and hands-on, practical policy advice has been a model for other successful think tanks, including CGD. In a remarkable tribute to the Institute, A Free Trade Zone for Ideas, Steven Pearlstein of the Washington Post noted characteristics of the Institute that we have been smart to copy, including being small and focused (not general purpose, like Brookings), being rigorous and independent, and embracing top scholars with differing views.
Here at the Center for Global Development we add an important ingredient to this powerful mix - a passion for improving the lives of the least advantaged around the world.
Disclaimer
CGD blog posts reflect the views of the authors, drawing on prior research and experience in their areas of expertise. CGD is a nonpartisan, independent organization and does not take institutional positions.