January 12, 2022
Recommended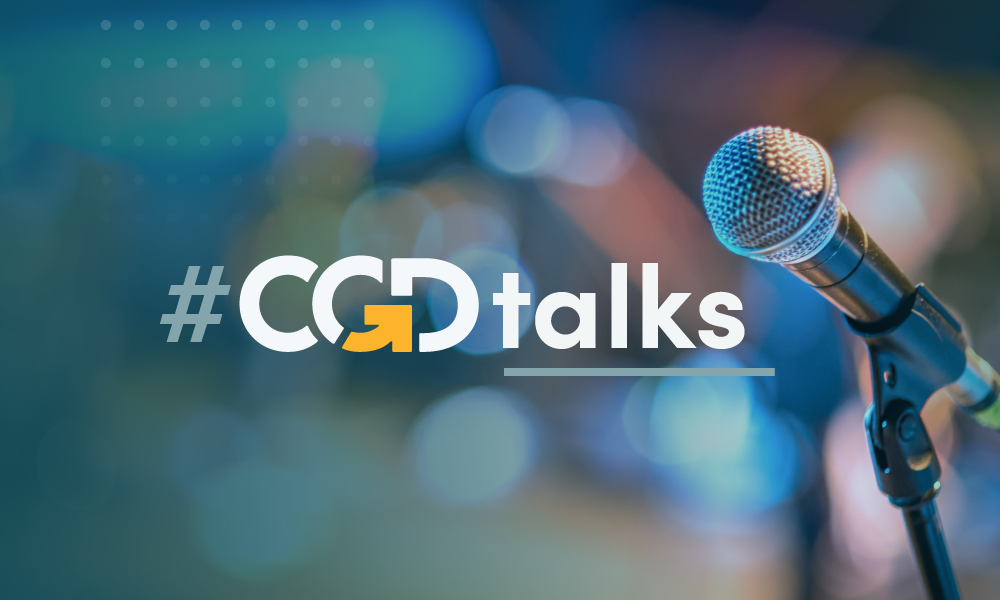 Event
Overcoming the Barriers to Entry: How Can We Improve the Registration Process for Essential Medicines in Low- and Middle-Income Countries?
November 30, 2021 9:00—10:15 AM Eastern Time (US and Canada)
Achieving the Sustainable Development Goal of universal health coverage requires securing access to safe, effective, quality, and affordable medicines. This access depends on the efficiency and effectiveness of the registration process, which determines which products can be sold and helps keep the market competitive and prices low. It is also tasked with ensuring registered products meet quality standards, such as by confirming the interchangeability of generic medicines (i.e., same active ingredient in the same strength, same pharmaceutical form, and same route of administration).
The registration process is especially fraught in low- and middle-income countries (LMICs). Previous CGD research highlighted little competition, higher prices of basic generic medicines, and a disproportionate purchase of expensive branded generic products in LMICs compared to wealthy countries. Recent research conducted by the USAID-funded Medicines, Technologies, and Pharmaceutical Services (MTaPS) program further illustrated these flaws in LMIC markets for medicines used for maternal, neonatal, and child health (MNCH) conditions. The MTaPS study found that medicines were not registered or only had one or two suppliers in several countries in Asia and Africa. The study also reported long, inefficient, underfunded, and uncertain registration processes marked by inefficiency and inadequate quality controls.
In November, we co-hosted an online event with USAID MTaPS and heard from experts in LMIC national regulatory authorities, donor agencies, and academia on supporting regulators and streamlining registration processes to improve the availability of quality assured medicines around the world. Below we highlight three takeaway messages from the discussion.
1. Governments, donors, and multilaterals should appreciate the value of efficient registration processes and fund regulators accordingly.
Improving the registration process by strengthening legislation, institutional arrangements, and capacity for measures like dossier evaluation and inspections has a significant return on investment. However, identifying these benefits may require a longer-term outlook, and donors often lack the patience to see those payoffs realized. Prashant Yadav, Senior Fellow at the Center for Global Development, commented that as a result, a strikingly small percentage of the total money spent by multilateral banks like the World Bank is allocated to projects focused on improving registration processes.
Many countries also need to focus their efforts on reforming the regulatory governance structure. As underscored by Jane Briggs, Senior Principal Technical Advisor for MNCH with USAID MTaPS, regulators should seek to establish financial autonomy and higher positions within the health system hierarchy. Organizational structures that advantage the regulatory agency can empower the directorates for medicines registration and enforcement to implement the regulatory framework more effectively. In this vein, Kate Kikule, Principal Technical Advisor for Pharmaceutical Regulatory Systems at USAID MTaPS mentioned that countries like Nepal, Mozambique, and Rwanda are working to create independent, semi-autonomous regulatory authorities.
Reforms come at a cost, and industry fees can help generate steady funding to improve registration processes. Yadav warned against eliminating registration fees to incentivize more applications, citing the success of the FDA's Generic Drug User Fee Agreement. This agreement mandates that generic drug companies supplement the cost of regulatory activities and has allowed the FDA to become less dependent on US government funds and build up its staff and scientific competency. LMICs can implement industry fees in a similar way to help establish financial autonomy.
2. Reliance is the way forward.
Rather than recreate the wheel or work in silos, regulators should leverage information from each other through regulatory reliance, with the ultimate goal of establishing a global network for information exchange among national regulators. Reliance reduces the resource burden on overstretched national regulators in LMICs. Samuel Asante-Boateng, Head of Drugs and Nutraceutical Department at the Ghanaian Food and Drug Administration, affirmed that Ghana utilizes reliance to benefit from previous work and avoid wasting resources. Reliance is not a second-rate shortcut to employ only in resource-limited settings; it is a mechanism used by regulators in high-income settings, such as by the FDA and the European Medicines Agency, to improve efficiency, as emphasized by Murray Lumpkin, Deputy Director of Integrated Development and Lead for Global Regulatory Systems Initiatives at the Bill & Melinda Gates Foundation.
When utilizing reliance, regulators must avoid passively accepting information and/or decisions from others and must actively and thoroughly verify that the products seeking to enter their market match those that were approved in the reference countries or in the prequalification process (e.g., same manufacturing site, same provider of active pharmaceutical ingredient, etc). Effective verification should not be onerous, but it is a key feature of strong national regulatory processes, such as in Ghana. Without strict verification procedures, countries may allow substandard products to enter their markets. For example, Briggs flagged that Mali and Senegal recognize good manufacturing practice certificates from countries that lack functional authorities, calling into question whether products from those manufacturers meet quality standards. As put by Lumpkin, reliance is necessary but not sufficient, as national regulatory authorities must still have the capacity to understand and confirm the data and/or decisions they rely on.
As a key steppingstone to this global network, countries must adjust their legal frameworks to enable the use of regulatory information produced by other regulatory authorities, regional initiatives (see third take away below), and multilateral mechanisms, such as the World Health Organization's collaborative registration process. Barriers like insufficient legal measures prevent quality-assured medicines from entering LMIC markets. For example, none of the nine countries considered in the USAID MTaPS study can fully recognize regulatory decisions made by the World Health Organization (WHO), regional bodies, or other reference regulatory authorities. These legal obstacles play an important part in preventing medicines from entering markets. In part due to legal barriers, the four tracer medicines with WHO prequalified status included in the USAID MTaPS study were not registered in the majority of LMIC countries examined.
3. Regulators should tap into the power of regional networks to efficiently strengthen registration processes.
Regional partnerships help countries practice regulatory reliance, improve effectiveness, build capacity, and conserve resources. Several existing regional partnerships demonstrate these benefits. For example, the Caribbean Community – or CARICOM – established the Caribbean Regulatory System to ensure the quality and affordability of medicines by pooling resources and expertise across the region. Through the Zazibona Collaborative Medicines Registration Procedure, national regulatory authorities from member countries including Zambia, the Democratic Republic of the Congo, South Africa, and Mozambique conduct joint assessments of medicines. The East African Community also launched a program to harmonize medicines regulation across the region. These networks reduce the transaction costs associated with registration processes and make it easier for new medicines to enter several markets. Yadav added that reciprocal, harmonized registration across regions enables manufacturers to implement regional distribution models, which can drive prices down and increase availability while ensuring better quality controls. Regional initiatives hold the key to steady progress, but appropriate legal provisions are still needed at the country level for regional decisions to be adopted and enforced.
The establishment of the African Medicines Agency in November 2021 represents the latest–and most promising–step to facilitate collaboration and enhance regulatory processes across the African continent. Through mechanisms like reliance and harmonization, this agency will help improve access to quality, safe, and efficacious medical products across the African continent. Patricia Jodrey, Health Development Officer and Child Health Team Lead at the USAID Bureau for Global Health, called for increased support to regional platforms like the African Medicines Agency to ensure countries maximize potential benefits of cost savings and quality assurance going forward.
Conclusion
Between the increasing momentum for regulatory reliance and collaborative regulatory procedures and the reinforcement of regional networks for information sharing and harmonization, we are facing an unprecedented window of opportunity for regulatory reform. Seizing this moment to improve regulatory practices, such as registration, requires funders to get serious and invest in sustainable regulatory systems at national, regional, and global levels.
Disclaimer
CGD blog posts reflect the views of the authors, drawing on prior research and experience in their areas of expertise. CGD is a nonpartisan, independent organization and does not take institutional positions.