It was the best of times, it was the worst of times, it was the age of vaccines and reopening, it was the age of the Delta variant and closing down again. For many of us, the past year and a half has been stranger than fiction, a whirlwind of emotions and uncertainties.
We all deal with those uncertainties in different ways: Want to face them head on? Check out Timothy Williamson's Suppose and Tell. Reminisce about more exciting times? Try Eric Wolfson's From Elvis in Memphis. Perhaps you'd prefer a more metaphorical or speculative consideration of global crisis, with Cixin Liu's The Three-Body Problem. Or perhaps you want to think about something else entirely and dive into Lauren Wilkinson's American Spy.
Whatever your preference, we hope this year's summer reading list provides you with new stories, strategies, and distractions to get you through the next few socially-distanced, masked-up months.
Interested in more? CGD's bimonthly "What We're Reading" newsletter offers up staff-recommended books and articles on development and everything else. Sign up here.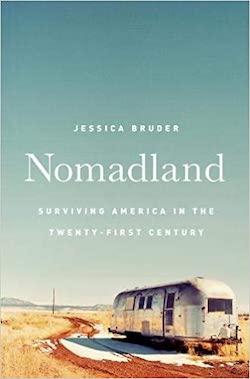 "A narrative about the vast landscapes and socioeconomics of America and Americans, touching on issues related to poverty and inequality. The director of the film version was the first Asian woman to win an Academy Award (yay for diversity!)." — Azusa Sato
"A vivid and charming read about a brilliantly creative fourteen-year-old girl born in rural Nigeria and her pursuit of education. It took me through the entire wheel of emotions." — Julia Kaufman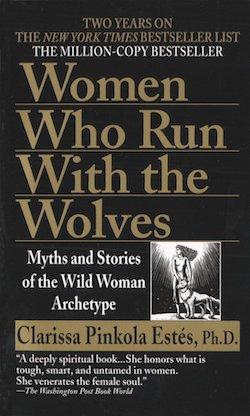 "This book, often cited as 'a gift that women give to each other,' is not to be read in one go—rather it is a book that encourages reflection and invites women to sweep aside beliefs imposed by society and find their true selves." — Laura Moscoviz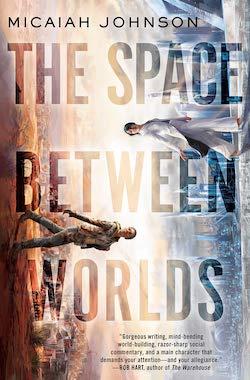 "In this multiverse, you can only travel to another world if your parallel self has died there; that makes Cara, a young woman so undervalued that she is dead in 98% of reachable worlds, extremely valuable in her own... if she can stay alive. Come for the post-apocalyptic cities and cross-world tech, stay for the raw yet elegantly written exploration of identity, society, privilege, and power. I never wanted to put this book down, and can't wait to see what Micaiah Johnson writes next!" — Stephanie Donohoe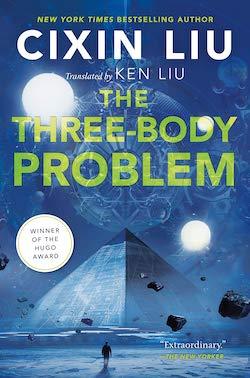 "What might humanity do if we knew that an interstellar invasion would take place in a few hundred years? Would we come together or would we splinter into factions? I can't recommend this book on the beauty of its prose (works in translation always seem to lose something), but Liu's take on a 'first contact' scenario is imaginative and unique in science fiction. If you're a fan of Arthur C. Clarke and/or Carl Sagan, this book is for you." — Bryan Schwartz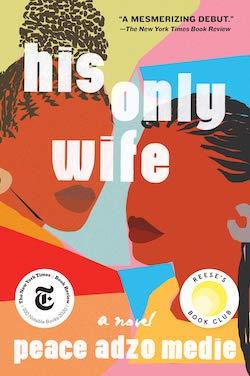 From the description: "A brilliant scholar and a fierce advocate for women's rights, author Peace Adzo Medie infuses her debut novel with intelligence and humor. For readers of Chimamanda Ngozi Adichie and Candice Carty-Williams, His Only Wife is the story of an indomitable and relatable heroine that illuminates what it means to be a woman in a rapidly changing world." — David Evans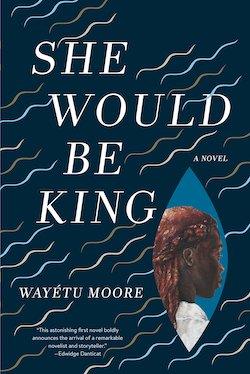 "This novel uses magical realism and historical facts to tie together the history of the slave trade in Africa, the Caribbean, and the US, along with the founding of Liberia. It's a story of self-discovery, fighting for your beliefs, healing, unity, and discovering what it means to be a country. Once I started this book, I simply couldn't put it down." — Ugonma Nwankwo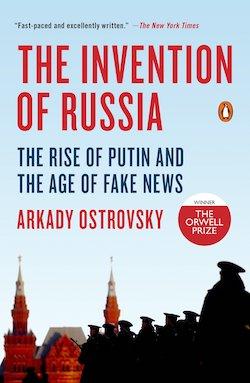 "Ostrovsky, The Economist's Russia and eastern Europe editor, takes a deep dive into Russia's history of news media, state involvement, and manipulation towards domestic and foreign policy goals. This historical look sharpens the reader's understanding of how Russia does not create fissures in foreign political processes, but rather perceives weaknesses and exploits them (see the Instagram account redfishstream, funded by the RT Network, which conveniently does not cover protests in eastern Europe). This book makes the reader take the long view of Russia's geopolitical influence and truly understand just how far along the weaponization of misinformation already is." — Reva Resstack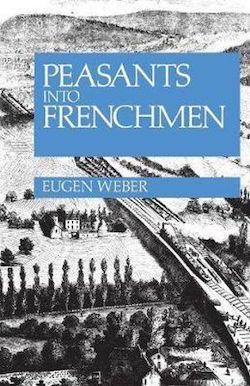 "A brilliant history of how rural peasants were assimilated by the modern world, particularly through transport, schooling, and conscription. Highly readable (don't be put off by its academese title), it is rich in detail while weaving together a grander narrative of complete social transformation. No nostalgic, Weber shows us the meanness of pre-modern life—but he never shies from the troubling aspects of nation-building and socioeconomic development." — Samuel Hughes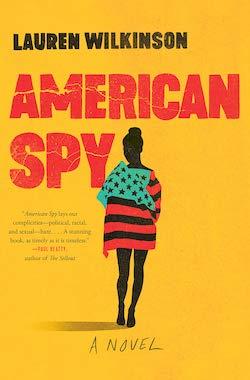 From the description: "One woman struggles to choose between her honor and her heart in this enthralling espionage drama that deftly hops between New York and West Africa." — Ellen Mackenzie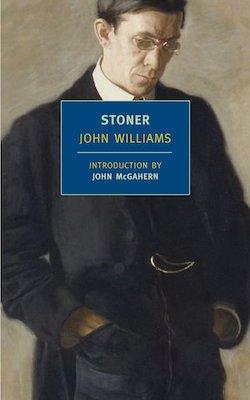 Stoner by John Williams
"A classic novel first published in 1965 and recently revived to considerable acclaim. It recounts the story of a Missouri farm boy becoming a literature professor, almost by chance, and the vagaries of an academic life gone awry. It has a melancholy air, so perhaps best for rainy days. (And it has nothing to do with the consumption of cannabis)." — Mark Plant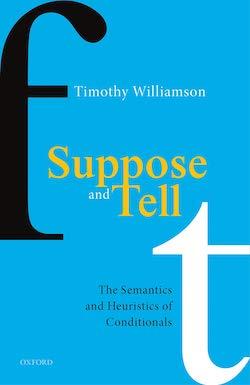 "What if new variants emerge faster? What if future pathogens spread faster? What if capacity is overwhelmed? These are questions I have heard time and again in meetings about the pandemic. Suppose and Tell uses a rare combination of philosophy, linguistics, and psychology to deeply understand conditionals. It argues that the way we commonly use 'if,' not just in our language but also in our logic models and mathematics proofs, creates vagueness and inaccuracies. The ideas in this book are engrossing and provide a great mental gym (or yoga practice). Mathematicians, economists, and linguists would all enjoy this equally." — Prashant Yadav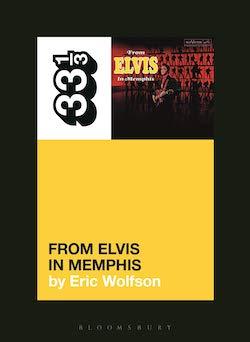 "This book is part of the 33 1/3 series (which gets its name from the 33 1/3 RPMs of a record). Each volume examines the making of one album—in this instance, Elvis Presley's 'From Elvis in Memphis,' his 1968 comeback after a career of mixed success in movies and soundtracks, which turned him into the superstar and legend we all think of today. I've visited Graceland before and am a general fan of his, but this deep dive into his seminal album was fun and intriguing. Fun disclaimer: My friend Eric wrote this book!" — Sean Bartlett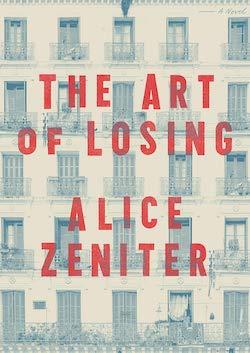 "In a graceful, thoughtful way, this book covers the meaning of national identity, starting over after very traumatic experiences (in this instance, war), longing for your home country, and first- and second-generation family relationships. It is a page-turner but also doesn't shy away from painful descriptions of the war. The title refers to how the family manages to 'master' moving on and starting over after loss: from war and refugee camps, to moving to a new flat, to the arrival of new family members, to holidays at sea, and to the teenage adventures of the protagonists. As a second-generation immigrant from Cambodia, I have never read a book that taught me so much about my own history." — Y-Ling Chi
 
Disclaimer
CGD blog posts reflect the views of the authors, drawing on prior research and experience in their areas of expertise. CGD is a nonpartisan, independent organization and does not take institutional positions.
Topics