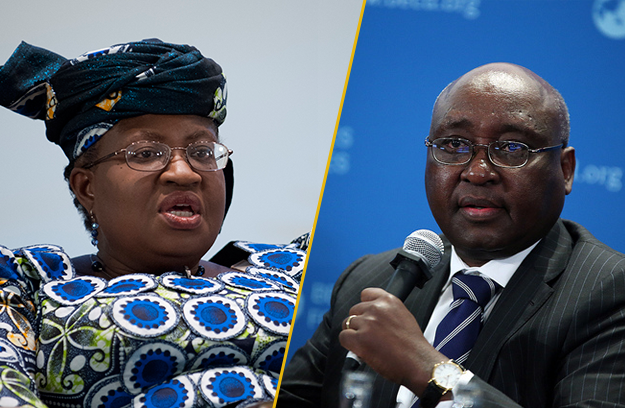 The drumbeat for transparent and better development data has been steadily growing over the last few years. This agenda touches on a broad range of issues, such as aid transparency, open budgets, citizen feedback loops, and development data collection and dissemination. Each of these efforts is important on its own merits. But taken together, they offer the potential for significantly improved decision-making, by both developing and donor governments, and by enhanced accountability to all stakeholders. Through concerted and bold leadership, the days of disjointed development efforts fueled by deficient data may become a thing of the past. That is the future we all collectively aspire to achieve.
The Center for Global Development has been an active contributor to this holistic agenda for years (see here, here, and here for examples). To highlight this work, and those of our close partners, we will be hosting a data revolution doubleheader next week. These discussions will be an important input to the post-2015 deliberations, post-Busan processes, and the World Bank / IMF proceedings. We hope many of you will join us for both events.
First, we will host the launch of the Publish What You Fund's 2014 Aid Transparency Index on Wednesday, October 8. The Index is the premier product for tracking progress and identifying remaining challenges across 68 bilateral and multilateral aid agencies. This latest report comes at a pivotal time. Nearly every major donor country has committed to publish actionable information on their development activities to a common global standard by 2015. Yet progress has been highly uneven. The United States illustrates this trend. Last year, the Millennium Challenge Corporation (MCC) was deemed the most transparent aid organization in the world, but other US aid agencies such as USAID, the State Department, and the Department of Defense lagged far behind.
The launch will be a do-not-miss event. First, Nigerian Finance Minister Ngozi Okonjo-Iweala will deliver a keynote address on why aid transparency is so critical for her nation's development efforts. Plus, the PWYF team will present the key takeaways from the 2014 Index. We are anxious to find out how the US stacks up this year, as well as who are the other global leaders and laggards. If that were not enough, our colleague Owen Barder (who was one of the brains behind the International Aid Transparency Initiative) will moderate a discussion among four senior policymakers and stakeholders, including the US Global AIDS Coordinator and Ambassador Deborah Birx, among others. It will be a thought-provoking and illuminating session.
Second, the very next day, Thursday, October 9, we will launch our own report, "Delivering on the Data Revolution in Sub-Saharan Africa," developed together with the African Population and Health Research Center. Despite improvements in censuses and household surveys, the basic building blocks of national statistical systems in sub-Saharan Africa remain weak. Measurement of fundamental statistics such as births and deaths, growth and poverty, taxes and trade, land and the environment, and sickness, schooling, and safety is shaky at best. Huge revisions of headline economic statistics, such as Nigeria's GDP and global poverty, are evidence of weaknesses in the underlying basic data. They're also evidence of the challenging political economy around the production of accurate, timely, and open data. To address these issues, the working group's report makes specific recommendations to generate more – and more effective – funding of basic statistics, while establishing national statistics systems that can produce accurate, unbiased, and open data.  
Building on our report, and in light of excitement around big data, new measurement technologies, and broader access to data for the post-2015 agenda, Thursday's event will focus on the production and use of data by citizens and the private sector. It will be introduced by CGD president Nancy Birdsall, keynoted by African Development Bank President Donald Kaberuka, and discussed by Mark Suzman of the Bill & Melinda Gates Foundation and Haishan Fu of the World Bank. We'll be watching for specific recommendations on how to move the global conversation, financial support, and technical assistance forward to truly revolutionize data for development progress.
So join us for a data revolution doubleheader. RSVP for the Publish What You Fund event here, and for the Data Revolution in Africa event here.
Disclaimer
CGD blog posts reflect the views of the authors, drawing on prior research and experience in their areas of expertise. CGD is a nonpartisan, independent organization and does not take institutional positions.