The Center for Global Development is excited to introduce the members of our second annual Summer Delegates program!
The Summer Delegates Program, which kicked off in 2019, is one of CGD's most innovative diversity, equity and inclusion initiatives. The program extends CGD's reach into previously untapped talent pools and underrepresented communities to establish the next wave of young leaders in economic equality and global development.
During this paid, 8-week internship, our cohort of five Delegates will work closely with CGD experts and receive rich opportunities for professional development and direct insight into a career in global development through planned projects and structured events. We try to immerse them in as much substantive work as possible in their short time with us and are excited to build up our network of young, diverse professionals who are passionate about development.
Read about the newest members of this unique initiative below, who are working remotely due to the ongoing pandemic but who are very much with us in spirit!
Meet the 2021 Summer Delegates!
Denielle Amparado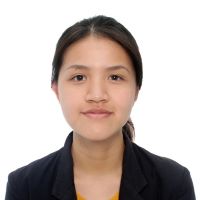 Denielle is a rising junior at Smith College double majoring in Government and Math. Over the past year she has been interning with Ashoka Philippines, working on a project enabling local government officials to better respond to natural disasters. Outside of school and work, Denielle volunteers for a school for Lumad refugees and CAUSE Philippines, a nonprofit dedicated to helping low-income Filipinos win college scholarships worldwide. Denielle will be working with CGD's Migration, Displacement and Humanitarian Policy team on several projects, including co-authoring a blog and conducting ad-hoc research on climate migration, aged-care work in Asia-Pacific, and writing an analysis on Taiwan and the Philippines.
Yousra Hussain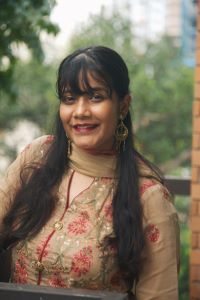 Yousra Aisha Hussain is a rising senior at Emory University studying International and Development Economics with a minor in Political Science. Growing up in Bangladesh, she has spent most of her time involved with local NGOs, such as DAWN and Maria Christina Foundation, advocating for various issues involving underprivileged children's education and transgender rights. At Emory, she has participated in various philanthropic fundraising work and strives to give back to her community by regularly volunteering at food banks and shelters. She hopes to pursue a career in international development to explore new ways that seek to adapt development policies sustainably to local contexts and bring more accountability to foreign aid interventions.Yousra will be working with CGD's Governments and Development team, helping to monitor budget hearings as part of the boarder budget and review primers on US foreign aid agencies.
Loïs Kayiranga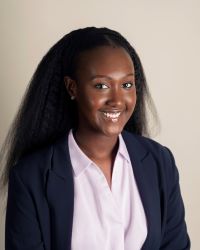 Loïs Umutesi Kayiranga was born and raised in Rwanda. She is a rising senior at Williams College, and is currently finishing a year-long study away program at the University of Oxford. Loïs majors in Economics and is pursuing a concentration in Global Studies in the track of African Studies and is also interested in the Economics of Developing Countries, specifically in Sub-Saharan Africa, and topics around global poverty. Loïs will be working with the Development and Technology Team at CGD and is looking forward to gaining extensive knowledge on how data systems and technology policies can leverage development.
Loïs will be working with CGD's Technology program where she will be providing data collection, analysis, and writing support on a short piece that examines how most countries are struggling to modernize their national statistical systems. She will also help with data collection on research related to China's digital investments abroad as well as conduct research on digital gender gaps.
Ben Lee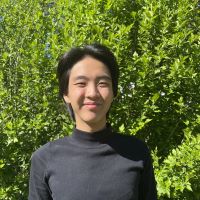 Ben Lee is a rising sophomore at Swarthmore College, majoring in education studies and economics. Outside of their coursework, they volunteer as a literacy tutor for Dare 2 Soar, coach the Spence School Debate Team, and compete for the Peaslee Debate Society. Ben has previously conducted fieldwork at the Freire Charter School, examining marketized education and student-teacher relationships. Their love for teaching and passion for policy inspires their interest in educational equity and global development.
Ben will be working with CGD's Education team where they will research on how schooling shapes norms and aspirations. Additionally, Ben will be reviewing whether existing interventions at pre-primary level can change restrictive gender norms which will be used to inform future research.
Lucas Romulado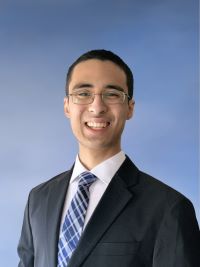 Lucas Romualdo is a rising sophomore at Amherst College, pursuing a degree in Economics and History. Originally from Westchester, New York, Romualdo attended high school in London and currently resides in Boston. Romualdo's international experience has fostered his deep interest in government, finance, and international relations, which he has pursued as a student journalist, an officer in the student government, and a member of campus political groups. Romualdo hopes to pursue a career in finance, law, or policymaking.
Lucas will be supporting CGD's Communications Team on events, media, and publications and writing the weekly 'CGD in the News' email. Additionally, Lucas will support the events team and help design event promotion materials for use in email or social media.
Disclaimer
CGD blog posts reflect the views of the authors, drawing on prior research and experience in their areas of expertise. CGD is a nonpartisan, independent organization and does not take institutional positions.