November 14, 2019
This piece was first published by Friends of Europe, please see the original article here.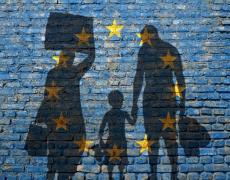 October 24, 2019
Earlier this month three future European Union (EU) Commissioners were given the green light by legislators to lead the migration portfolio—despite the fact that the confirmation of the entire Commission is still pending.
April 3, 2019
European policymakers are currently meeting in Brussels. Top of the agenda: controlling irregular migration from Africa. To make this work, here's what they need to understand about the relationship between migration and development.