The UN estimates that some 37,000 girls under age 18 are married each day. This report from UNFPA argues that "child marriage jeopardizes girls' rights and stands in the way of girls living educated, healthy and productive lives. It also excludes girls from fundamental decisions, such as the timing of marriage and choice of spouse." To combat child marriage, the UN calls for, among other steps, the enactment of laws to raise the minimum age of marriage to 18.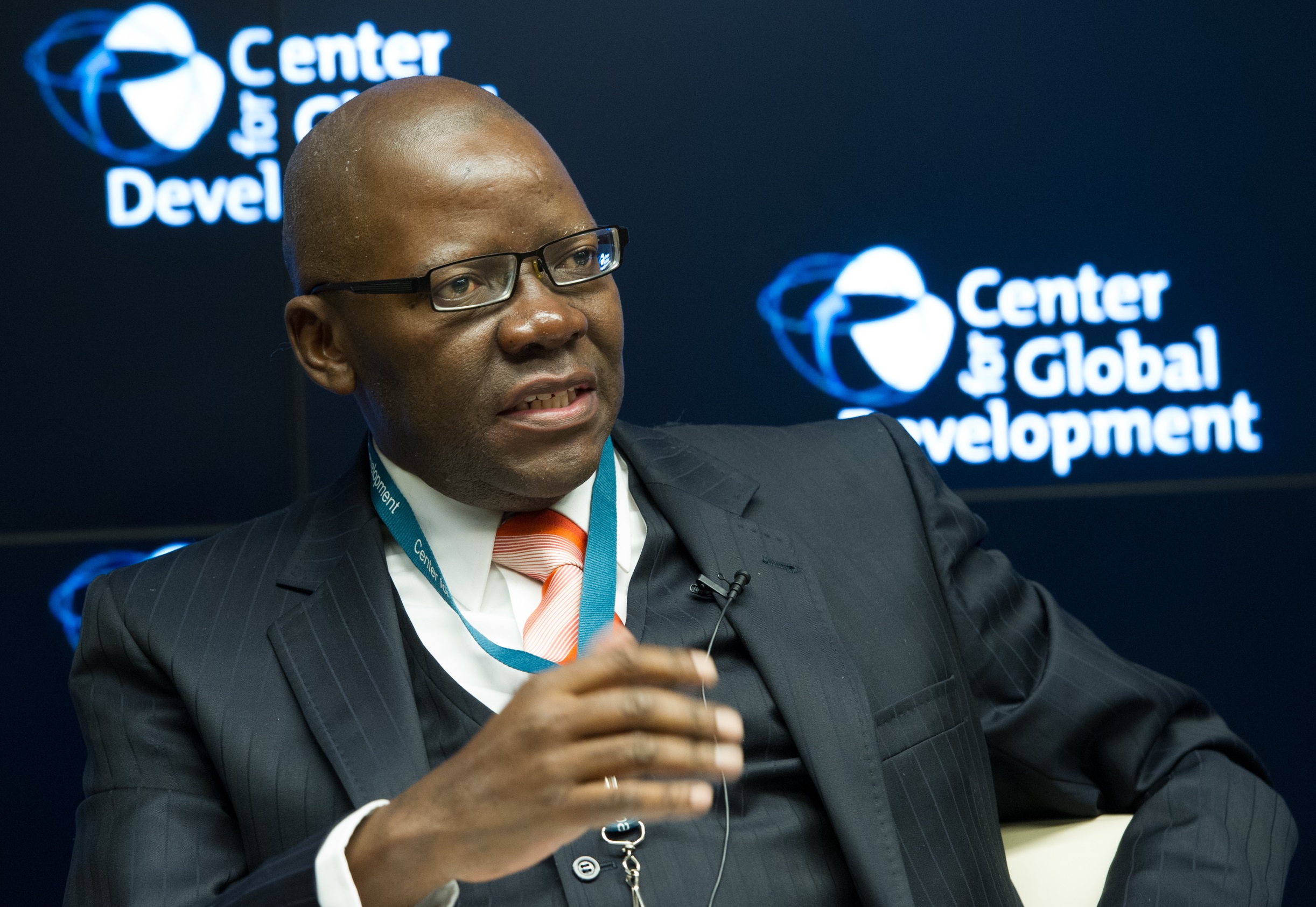 Tendai Biti at a CGD event
Zimbabwe is poised to follow this advice following a Constitutional Court ruling last month when human rights lawyer Tendai Biti (a former minister of finance and CGD visiting fellow) won a landmark case in Zimbabwe's highest court that ruled marriage before age 18 is illegal. Tendai declared it "a great day for women."
With the right laws in place, Zimbabwe will need to resolve how to enforce them. In the latest round of the Demographic and Health Surveys, 13% of married Zimbabwean women report that they eloped before their sixteen birthday, despite the fact that the practice has been illegal for over 40 years. With the new ruling, over 1/3 of the country's girls may find themselves married illegally (see graphic below), unless the government finds better ways to get people to comply.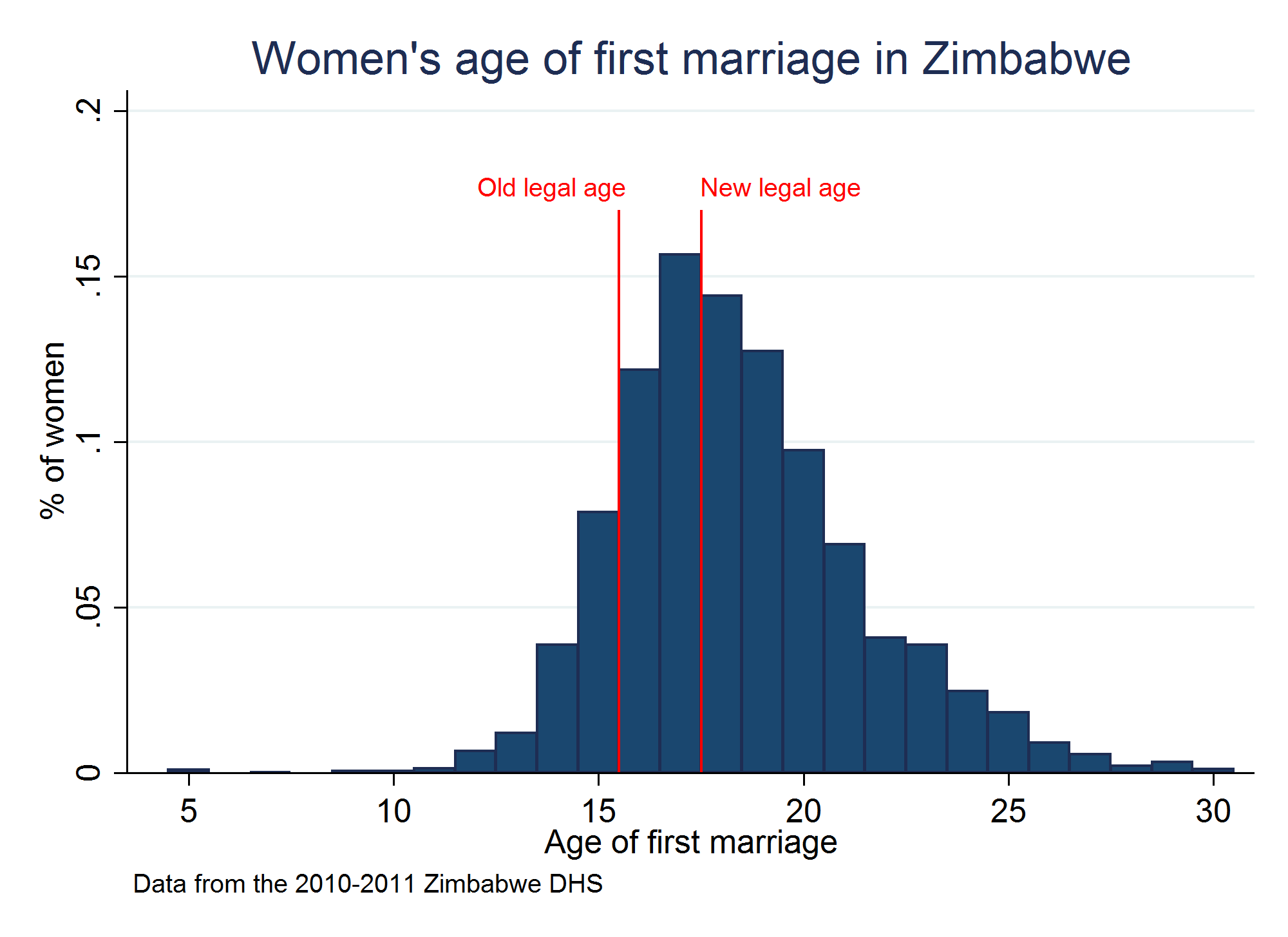 Beyond Tendai Biti's impressive victory, CGD is playing a small part beyond Zimbabwe, including work from our team in Europe analyzing how effective countries have been at enforcing child marriage laws. Matt Collin and our CGD colleague Theo Talbot are now developing the first-ever study on the topic to use every round of the nationally representative Demographic and Health Surveys. The Center has also launched a major new program on gender and development, debated cutting-edge research on the issue, and hosted last year's Girl Summit DC. Watch for more from us.
Disclaimer
CGD blog posts reflect the views of the authors, drawing on prior research and experience in their areas of expertise. CGD is a nonpartisan, independent organization and does not take institutional positions.