August 16, 2021
Recommended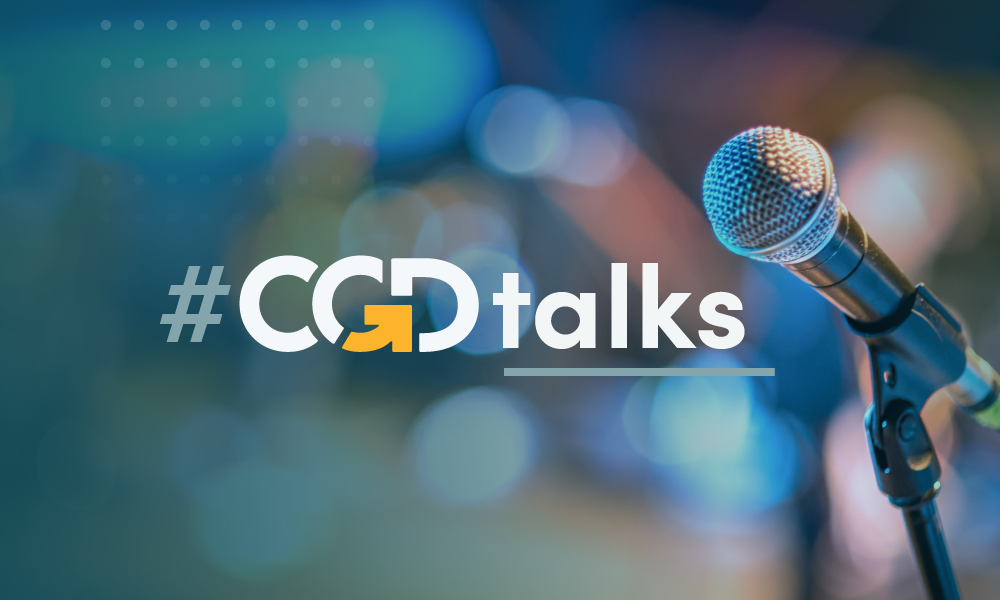 Event
Locally-led Humanitarian Action
June 21, 2021 12:00—1:30 PM British Summer Time
UNICEF's Executive Director, Henrietta Fore, recently announced that she will step down from her position. The role has traditionally been held by an American, and while the issue of merit-based and competitive global appointments has been raised before, we can expect that the Biden Administration's nominee will be appointed. The choice will matter. With a change in leadership imminent, we consider the organization's dual imperative: to protect children during humanitarian crises - including the current COVID-19 crisis - and to shift from direct service delivery towards support for systems and policies that will drive sustainable improvements in child well-being today and tomorrow, ending with a call to prioritize technical leadership for a new era.
UNICEF is at the center of COVID-19 response and recovery
Children -while not at highest risk for COVID-19 mortality to date- have nevertheless suffered enormously during the pandemic and may face lifelong consequences. More families are falling into poverty; UNICEF estimates that an additional 140 million children in low- and middle-income countries are projected to be living in households below the poverty line. Schools have been almost completely closed for an entire year due to COVID-19 lockdowns; 214 million children have missed more than three-quarters of their in-person learning. Kids are missing out on vaccines, nutrition and basic health services, and there are signs of increased levels of domestic violence and mental illness. The challenge is enormous, and UNICEF is at the center of the needed response and recovery.
UNICEF has many strengths from which to face these concerns. First and foremost, the organization has physical presence in every low- and middle-income country in the world; from East Timor to Syria to South Sudan, every country has a dedicated office of development professionals championing the rights of children. This unparalleled ground presence has meant that UNICEF is largely the first responder in times of crises - who hasn't seen the ubiquitous UNICEF blue vests, water barrels and tents on video footage from the frontlines of a disaster area? The UNICEF Emergency Operations (known as EMOPS within the agency) is a well-oiled machine, among the best in the business. The importance of humanitarian work to the agency is also reflected in its budget (one-third of total outlays, $2.4b in 2020) and in its work contracts; every UNICEF staff member is contractually obliged to serve in an emergency area at a moment's notice. Finally, the Supply Division is the engine that drives UNICEF's emergency work and much of its development work, procuring and distributing vaccines, bed nets, and essential health equipment to all corners of the world. It is not often appreciated that UNICEF's Supply Division executes Gavi and COVAX's procurement as well as the African Union's procurement of COVID-19 vaccines, and also manages vaccine purchases for many middle-income countries' governments.
Rethinking UNICEF's strengths in the context of new challenges
UNICEF's strengths were designed and developed in an era where nation states were just getting started, systems of procurement and service delivery were weak or non-existent, and the daily lives of children mirrored a humanitarian crisis. The agency stepped in to fill this void, and those crucial parts of UNICEF (EMOPS and Supply) continue to be the most influential and prominent parts of the agency today. And this is exactly where UNICEF's 21st century challenge lies. The world is a very different place now: those fledgling nation states now have their own systems and programs, so that today, the mandate of advancing the rights of children as enshrined in the Convention on the Rights of the Child (CRC) requires a different approach. Instead of direct service delivery, there is a need to protect public spending, build systems, generate knowledge, and provide policy advice. Changing this mindset, the very DNA of UNICEF, is the core challenge facing the new Executive Director. But at the same time, we are amidst a mass casualty event, indeed a worldwide humanitarian emergency, that requires a globally articulated strategy of immunization where UNICEF is already playing a major role and will have to do much more to support governments in their efforts to deliver vaccines everywhere. And the world's children are suffering from the consequences of the recession as well. Education, health, and nutrition services, already underfunded and underprovided, are under more pressure during the crisis. The challenge is to balance these two imperatives -humanitarian assistance including the response to COVID-19 and systems reform and support- in UNICEF's next phase.
Below we lay out four areas where UNICEF can build on its existing strengths to meet this double imperative:
Resourcing effectively for COVID-19 response

As part of the Access to COVID-19 Tools Accelerator (ACT-A), UNICEF operates under the "vaccines pillar" as an implementing partner charged with the logistics of vaccine procurement and delivery, as well as support to countries' roll-out of vaccine campaigns together or in complementarity to government efforts, the WHO's technical advice, and the resources of the multilateral development banks. Despite the expansive mandate, UNICEF has received only $645 million out of the nearly $18 billion pledged to date. A challenge for the new Director is to assure that the organization is resourced to deliver on vaccinations for the world, and to support the poorest countries more directly. The organization has also been deeply immersed in the social protection and safety net response for children, and in tracking cuts and aiming to protect public spending on children's well-being by governments around the world. Nonetheless, the organization's top leadership has remained very low-profile on many of these key issues that have long-term implications for kids and finding the "voice" of UNICEF to protect kids during the current crisis is a top priority for incoming leadership.

Further strengthening the "Humanitarian-Development (HDP) Nexus"

UNICEF is the world's first responder in humanitarian crises and has tremendous staying power in fragile settings when the lights and cameras have long moved on. This makes the agency uniquely poised to be the primary development agency for knowledge management and programming that bridges the gap between emergency relief and development. And while the HDP nexus has received a lot of attention within UNICEF over the last decade, the current organizational structure is still not set up in a way that fully allows for experience and knowledge in the core sectors to be adapted for HDP contexts. Integrating dedicated emergency expertise within all program areas (WASH, Health, Nutrition, etc.) would leverage institutional knowledge, allow staff to adapt existing sectoral expertise to the emergency context - including preparedness and response-, and build the roadmap for HDP from there. Clearly this is an area where UNICEF has a strong comparative advantage, and should be a key agenda item for the next Executive Director

Building government systems to deliver results for children

UNICEF's internal systems, from procurement to staff performance appraisals, are still based on the service delivery model. Country offices (individual Representatives and Division Chiefs) that raise money for UNICEF to spend are rewarded, even though development work now requires UNICEF to build effective government systems that can deliver for children on their own. Of course, there is still a need for UNICEF to provide technical assistance. But more and more, procurement and service provision need to come from government. Practically speaking, internal staff performance appraisals will need to recognize fundraising that is channeled through government rather than UNICEF; improvements (quality and quantity) in government service delivery in areas of UNICEF focus (health, education, WASH, nutrition, social protection) should be internalized as wins for the country office and rewarded accordingly. Given its ground presence, UNICEF technical staff have deep technical knowledge of the social, cultural and economic context in a country. Freeing them up from the daily minutiae of chasing receipts and verifying delivery will allow them to put their technical skills to more appropriate use, which will have the additional effect of boosting morale and allowing the agency to retain its most talented staff. In 2020, Ordinary Resources (OR), short term money tied to individual projects, represented 49 percent of all UNICEF spending ($3.7b). More and more of this money needs to be absorbed by governments, with UNICEF providing the crucial technical assistance, learning and knowledge management functions that ensure systems and programs are designed effectively and having an impact. Reductions in OR should be offset by increases in Regular Resources (RR), donations from member states that fund core functions. Currently RR is a mere $1.4b (19 percent of the total budget)—this needs to increase dramatically if UNICEF is to strengthen its ability to create sustained government capacity to deliver for children.

From Doing to Thinking: Embracing Evidence-based Decision-Making

Around the water coolers of multilateral agencies across the globe, UNICEF is referred to as the doer rather than the thinker, a far cry from the days of Adjustment with a Human Face, the 1970s book that arguably changed the development paradigm and elevated the importance of social well-being. We are not recommending that UNICEF identify the next development paradigm, but rather something even harder—embrace and mainstream evidence-based decision-making into its technical assistance and advisory services to program countries. The development business has undergone a dramatic 'evidence revolution' over the last two decades, driven by academics and groups like 3iE, and some have even argued that there is a moral imperative to base policy decisions on evidence. It is time for UNICEF to become an institution that generates and uses hard evidence in its work throughout the program cycle. This may be the hardest task of all for the new Executive Director, but in many ways, the shift from service delivery to systems builder and policy advisor naturally requires evidence generation and knowledge management to guide the work. There is a small science on how to produce evidence that is used by decision-makers. The core elements are co-production of evidence that is relevant, rigorous, and timely. In all four aspects of this process, UNICEF has a distinct comparative advantage over other multilaterals because of its enormous ground presence. Senior staff in the social sectors work side-by-side with their national counterparts daily; many staff spend more time at the Ministry than in their own office. They know exactly what evidence is needed and when - a unique information set that is hard to find anywhere else. Consequently, UNICEF is uniquely positioned to work with countries to co-produce or commission the type of evidence that stands a chance of being used, which requires an internal change in mindset, in terms of expectations of evidence use in programming, hiring staff with appropriate expertise in policy research, and changing antiquated procurement rules that are currently set up for buying mosquito nets and bicycles rather than sophisticated research products. UNICEF is also well positioned to adopt and test new data collection systems, for example real-time monitoring to anticipate and prevent humanitarian crises, or even to monitor impact over time of long-term development programs. This new approach to its core business, essentially a modernizing of the agency, ought to be a key priority for the next Executive Director.
In many ways the world has changed since UNICEF first began work 75 years ago, requiring an associated shift in priorities and staffing. On the other hand, the current pandemic and associated economic crisis highlights the fact that UNICEF's core activities of first responder and service deliverer are still desperately needed. The agency's key challenge is to harness the knowledge, experience and trust developed through its core activities, and use it to build systems and provide policy advice that empowers governments to deliver appropriate programs for families and children. And while it is not yet explicitly accountable, the organization is likely to be held responsible for the delivery of vaccines procured via COVAX to battle COVID-19. This is no small challenge. The next UNICEF Executive Director will need both the technical expertise to understand both the crisis response and the development challenges facing countries, and a forward-looking vision of how UNICEF needs to adapt to remain relevant in a new era.
Disclaimer
CGD blog posts reflect the views of the authors, drawing on prior research and experience in their areas of expertise. CGD is a nonpartisan, independent organization and does not take institutional positions.

Image credit for social media/web: Aleksey Filippov / UNICEF