November 01, 2023
Recommended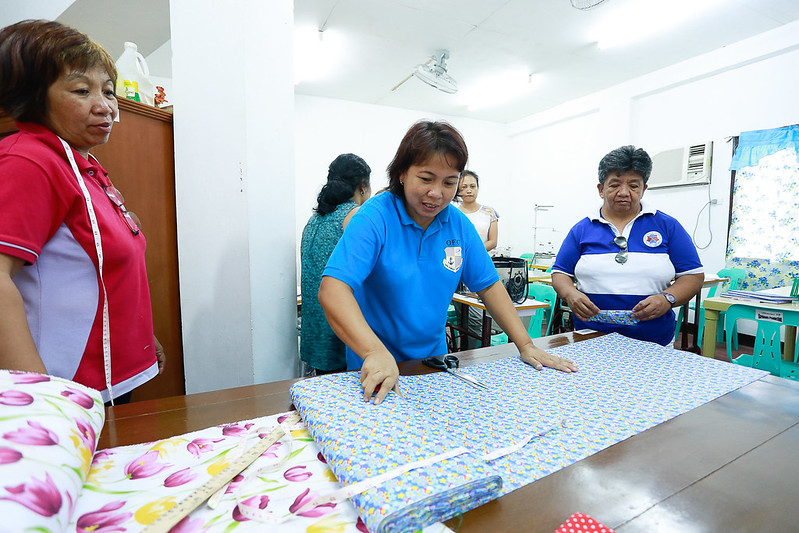 Blog Post
How Migrant Wages Help Communities Back Home
November 24, 2020
We are often presented with a false dichotomy: you can either push for rapid progress or strive for broad-based inclusion. However, when it comes to global talent, this just isn't true. Exceptional talent can be both the jet fuel for progress and the bridge to a more inclusive world.
Talent matters
If you've read our paper "Invisible Geniuses," you'll know that exceptional talent is crucial for economic and technological progress. And that the science Olympiads are an excellent way to discover such talent. In these Olympiads, high school prodigies from around the world gather at a single location to solve complex problems in subjects like mathematics, physics, and informatics, with top performers earning medals.
For example, gold medalists at the International Mathematical Olympiad (IMO) are 50 times more likely to later win the Fields Medal than an average MIT or Cambridge Ph.D. holder. In the tech landscape, 50 percent of OpenAI's founders can link their roots to early achievements in science Olympiads. Ethereum's creator, Vitalik Buterin, is another example, with a medal in the International Olympiad in Informatics. The next generation of medalists are poised to solve some of our most formidable global challenges, from climate change to longevity.
The opportunity gap
Talent knows no borders, with almost 90 percent of the world's youth residing in the Global South. Yet only a fraction of these brilliant minds get the opportunities they deserve. Our research shows that, for example, while one in five IMO students would prefer to study in the UK, fewer than one in ten actually make it. Often, they simply can't afford the undergraduate tuition fees. Moreover, if you're an Olympiad standout in your teenage years but born in a developing country, your odds of later-life success are halved compared to peers from wealthier nations.
Introducing BIG
What do you do with such research insights into global talent? Consider taking action. Enter BIG—Backing Invisible Geniuses. Launched this week as part of the UK government's AI Skills Package, the BIG Program is a collaboration between our research center, Global Talent Lab, our founding donors XTX Markets, and the UK's Department for Science, Innovation and Technology. Focusing on the UK, with its world-class universities and flourishing tech sector, the program offers a nurturing environment for exceptional talent to flourish. Our inaugural cohort of over 30 scholars from around the world has the potential to become the pioneering scientists and tech entrepreneurs behind the next wave of groundbreaking innovations. Credit goes to XTX Markets and the UK government for both recognizing the value of global talent and partnering with our Lab to facilitate access for exceptional yet financially disadvantaged students to the UK's premier educational institutions.
Addressing concerns: brain drain
Some may have valid concerns that programs like ours exacerbate 'brain drain,' pulling talent  away from countries that can ill afford to lose it. Yet, this perspective may miss a key element—the aspirations of these extraordinarily talented individuals. Many of these gifted students are eager to study at premier universities that are often outside their home countries. Our survey of 600-plus IMO participants reveals that 90 percent from developing countries dream of a foreign undergraduate education, but less than half achieve it.
Beyond national development goals, we must also honor individual choice, particularly for those who seek the best avenues to cultivate their talents and advance the global knowledge frontier.
Additionally, talent migration defies zero-sum logic. When individuals gain superior education abroad, the dividends can flow back to their home countries through knowledge transfer, remittances, or even return migration. Moreover, the talent pool is far from static. Instead, it's a dynamic ecosystem, responsive to investment and opportunity. Simply having the option to study abroad spurs the younger generation to make greater early investments in their skills. Indeed, the unveiling of the BIG Program has spurred increased interest in the preparatory courses we offer for high school math contests. Given this, we see our program as sparking a global 'race to excellence,' setting an example we hope other nations will follow.
Broadening the talent pipeline
Besides empowering recognized talent, we seek to discover and nurture hidden talent. Through our sister organization, the Global Talent Network, backed by Carina Fund and Schmidt Futures, we are investing in national and regional Olympiads to deepen the talent pipeline. We provide state-of-the-art training to hundreds of students and math coaches across 50 countries. We're also working to strengthen the national math Olympiad in partner countries, such as Brazil, where it reaches 18 million students annually.
Our goal is to strengthen the entire talent pipeline, enabling some to study abroad and others to make meaningful contributions locally. We're also proud to collaborate with world-class institutes like Instituto Nacional de Matemática Pura e Aplicada (IMPA) and others in the Global South to achieve this broader goal.
Why this matters
Investing in talent is not just good for any one nation; it's good for the world. In this equation, everyone wins. The spark of brilliance, wherever it originates, has the power to benefit all of humanity.
Disclaimer
CGD blog posts reflect the views of the authors, drawing on prior research and experience in their areas of expertise. CGD is a nonpartisan, independent organization and does not take institutional positions.

Image credit for social media/web: ImageFlow / Adobe Stock